JULIA CROUCH
<![if !supportEmptyParas]> <![endif]>
SHE WAS THE MIDDLE child in a family of nine, one of eight girls. Born in 1843 to Zachariah and Delight (Watrous) Crouch, Julia Crouch grew up in Quakertown (Ledyard, Connecticut) on her father's ninety-acre farm. The farmhouse, built in the late 1700s, still stands, east of Colonel Ledyard Highway, on the road known as "Lambtown Extention"; but its old apple orchard is gone, the site of a modern house. She would remember "the dear old home where we have all lived and loved and been happy"; and would write of an orchard, no doubt like that of her childhood memories, "long, and rolling, and wide, surrounded by a mossy stone wall, and shadowed by numerous apple-trees, —not the trim, stately apple-trees of modern times, but leaning, and crooked, and bent, with now and then a straggling limb brushing against the dark grass, and forming a mysterious nook, where long-stemmed dandelions sprang up, and opened their charming crowns of gold in all modesty and simplicity."
<![if !supportEmptyParas]> <![endif]>
Hers seems to have been an extraordinary family. Her father made a comfortable living managing his farm and operating a small factory where hinges were produced. He was able to buy his family a piano which, at his death in 1888, was valued at $150.—equal in value to all other household furnishings and books combined. Her only brother, William, fought in the Civil War, Twenty-sixth Connecticut Infantry, Company D. Her youngest sister, Emeline, attended Music Vale Seminary in Salem, Connecticut, the first music school to be established in America. Her oldest sister, Delight, married Enoch Whipple, deaf from birth, who was taught by his father, Jonathan Whipple, to read lips and to speak with such ease that men who had done business with him for years were astonished to learn of his handicap.
<![if !supportEmptyParas]> <![endif]>
Julia herself would remember a father and mother "whose affection for me, and interest in all my plans, have never failed." Perhaps what she would write of the three successful country girls of her imagining could be said of her and her sisters: "Owing to their limited resources, to educate themselves respectably had taken more time than is usually given to finishing young ladies' education." Nevertheless, she attended Mount Holyoke Female Seminary in South Hadley, Massachusetts, and by 1871, had produced a novel that was published twice (1871 and 1873) by Houghton, Mifflin and Company of New York. Three Successful Girls tells the story of three sisters raised in the countryside—one musical, one artistic, one literary—who, in spite of the opposition of less daring friends, spend a winter living by themselves in New York City in order "to learn something, or try to," looking for "opportunities," opportunities that "come to those who seek them—and make them."
<![if !supportEmptyParas]> <![endif]>
In appearance, Julia was (in the words of the Norwich Bulletin) "full medium height" with "elegant form… very fair complexion, keen, sparkling black eyes." By the early 1880s, she had made her debut on the public lecture circuit, represented by the American Literary Bureau, for which she delivered a talk entitled "Wisdom and Folly." On the platform, according to the New London Democrat, "she bows gracefully and modestly to her audience, and proceeds in a most unexceptionable manner, with elegance of movement as well as eloquence of utterance." The Mystic Pioneer wrote of her "clear, silvery voice."
<![if !supportEmptyParas]> <![endif]>
Besides lecturing, Julia maintained friendships with other writers. One of these was Minnie Davis of Hartford, Connecticut, the author of two novels promoted by the Universalist Church and, through most of her life, an invalid living with constant pain in a darkened room, forced to dictate her compositions to a secretary. Of her Julia wrote, in a tribute in the Norwich Bulletin: "To meet Miss Davis once, causes you to crave another meeting; to know her well, causes you to love and reverence her, to never forget her, and to feel the blessedness of her influence forever." Julia continued: "You think of [Miss Davis], of what she has done even in her weakness, and what she might do if she had your strength; and your own trials, and the obstacles which seemed like mountains in your path, float off in the air like bubbles; you feel your nerves growing steadier, and your arm stronger, and you feel that you can struggle in the arena of life with the dauntless spirit of the gladiator."
<![if !supportEmptyParas]> <![endif]>
Julia died in 1887, one month before her forty-forth birthday. She left behind a husband, Joseph Culver, and one son (Clarence, then age fourteen), who would himself die childless in the 1950s. Not one of her parents' nine children, brother and sisters, lived to be seventy years old—though their father died at seventy-nine, and their mother at eighty-five. Only the oldest child, Delight, outlived both parents. The first child to die, Rosilla, died in 1868. When their father died twenty years later, all but Delight were dead already. In January 1874, Jane, two years younger than Julia, died in Denver, Colorado, and her body was returned by train to Quakertown where she was buried. Why had she been staying in Denver? Often those who suffered from "consumption" were sent there to breathe the mountain air in hope of slowing the disease's progress. Her father, as he wrote his own last will and testament several months before her death (October 1873), wrote of being "aware of the uncertainty of life."
<![if !supportEmptyParas]> <![endif]>
Julia is buried among her sisters and parents in Quakertown Cemetery, a short walk from the house where they lived. Her gravestone, detached from and leaning on its base, is weathered and covered with moss, her name scarcely legible. But in the words of her novel it is possible to hear the echo of her ideals and the nurturing love of her family, to see, however faintly displayed, "the faces of that loving group shining with peace."
<![if !supportEmptyParas]> <![endif]>
—D. I. Schultz, revised 2007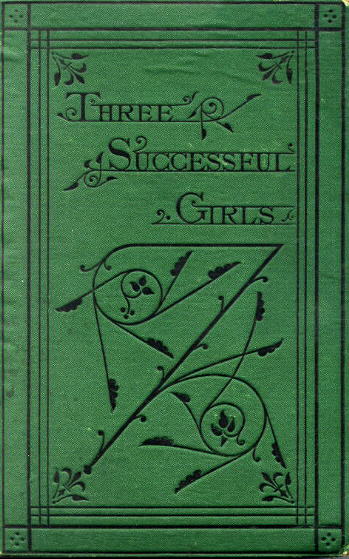 Contents
The complete text of Three Successful Girls is viewable in HTML on this site, organized into four webpages each containing six or seven chapters.
---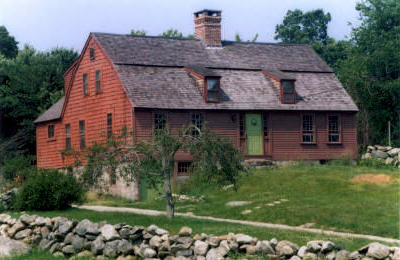 The Zachariah Crouch House in Quakertown as it appeared in June 2002.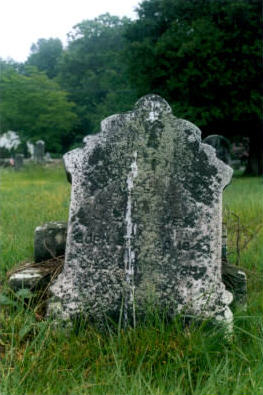 Julia Crouch's limestone gravemarker in Quakertown Cemetery, June 2002.
---
Sources
Avery, John. History of the Town of Ledyard 1650-1900. Norwich, Conn.: Noyes & Davis, 1901. [Reprinted 1986 under the auspices of the Ledyard Historical Society, Ledyard, Conn.]
Bell, Michael E. Food for the Dead. New York: Carroll & Graf Publishers, 2001. [By the RI state historian; contains information about the treatment of tuberculosis in the nineteenth century.]
Crouch, Julia. Three Successful Girls. New York: Hurd and Houghton, 1873.
Hanson, E. R. Our Women Workers: Biographical Sketches of Women Eminent in the Universalist Church. Chicago: The Star and Covenant Office, 1882. pp.186-7. [Biographical sketch of Minnie Davis.]
Hingston, Edward P. The Genial Showman. London: Chatto and Windus, 1881. pp. 123-4. [Details of Julia Crouch's relationship with the American Literary Bureau, including quotes from local newspapers.]
Journal of Fanny Watrous Whipple (b.1821-d.1900). http://home. comcast.net/~schultz3025/Journal_of_Fanny_ Watrous_Whipple.htm. June 11, 2007.
McGuigan, Clara Hammond. The Antecedents and Descendants of Noah Whipple of the Rogerene Community at Quakertown, Connecticut. Ithaca, New York: John M. Kingsbury, 1971.
Papers of Zachariah Crouch (last will and testament; estate valuation, etc.) [Xerox]. Bill Library, Ledyard, CT.
"Salem History." Salem Historical Society. http://www.salemct.gov/history.htm. June 25, 2005. [re: Vale Music Seminary]
<![if !supportEmptyParas]> <![endif]>